Marussia Beverages: from Russia with love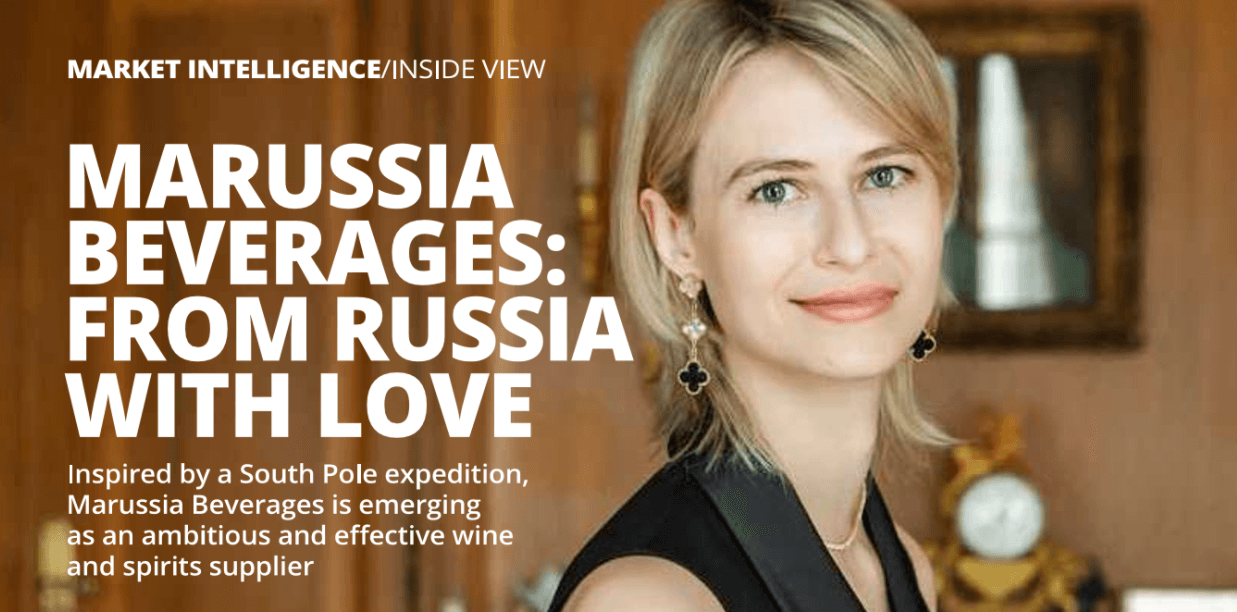 Marussia Beverages is emerging as one of the most ambitious and effective mid-sized wine and spirits suppliers." Learn more about Marussia's success story in the latest edition of Global Drinks Intel.
Inspired by a South Pole expedition, Marussia Beverages is emerging as an ambitious and effective wine and spirits supplier.
Marussia Beverages is emerging as one of the more ambitious and effective mid-sized wine and spirits suppliers. In many ways, Marussia Beverages operates as a major multinational with a full wine and spirits portfolio of brands, a wholly-owned distribution and production network and an aggressive approach to M&A. Marussia Beverages was the brainchild of Swedish billionaire businessman Dr Frederik Paulsen. Eda Paulsen explains that her father hit upon the idea of launching his own vodka brand during one of his expeditions to the South Pole in 1999. "He was curious and passionate about Russia, and Siberia in particular, and named the new vodka brand Mamont (meaning mammoth in Russian)," she says. "He introduced super-premium Mamont in 2008." Mamont is a six-times distilled Siberian vodka, filtered through silver birch charcoal. The bottle is even shaped to look like a mammoth's tusk.
Paulsen continued to draw inspiration from Russia and named the new distribution company Marussia. It is an interesting aside that the name Russia itself is derived from the Old Norse word for 'the men who row'. The men who row, of course, were the Vikings who arrived from what is now modern-day Sweden and dominated the region for several centuries. Paulsen, and now his daughter Eda, in a sense, carry on that tradition. Paulsen, perhaps also like the Vikings, has been very acquisitive and Marussia Beverages has concluded more than 20 deals since 2004. Georgia, and its underrated wine industry, was an initial focus with the acquisition of Georgian winery Château Mukhrani in 2006, Georgian Wines & Spirits in 2011, and the creation of the distribution company Marussia Georgia. This has been the pattern: the company initially acquires brands and production assets and then sets up a wholly-owned distribution company in that region.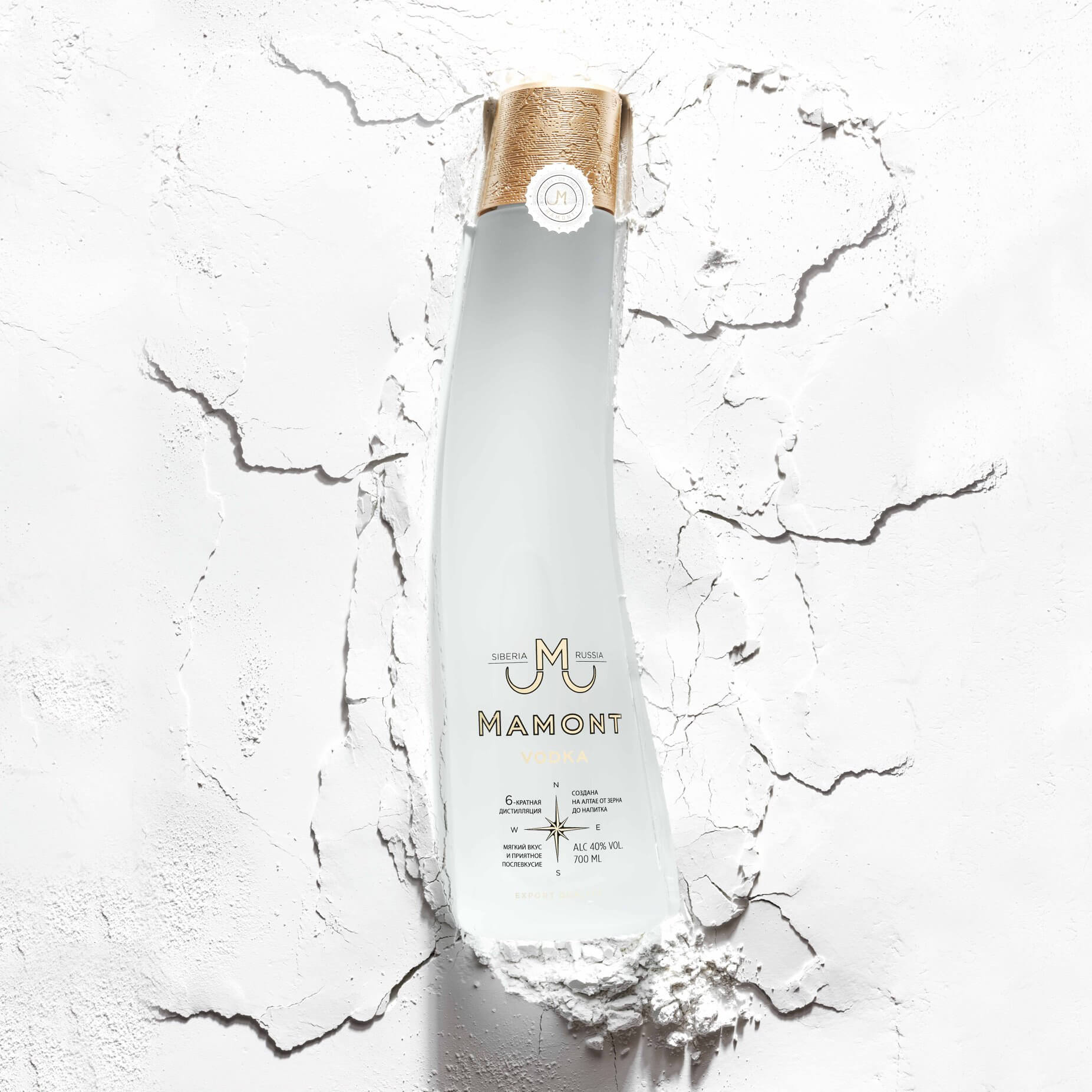 Three pillars of growth
MBev Holding AG CEO Dr Arno Lippert says: "If we talk about growth, it's three pillars to us. The first one is always distribution, so today we are talking 12 countries or regions where we have our own distribution set-ups. The second is that we always try to combine with production to be in control of the product and to capture the full margin. And the third pillar is a premium product and brand portfolio where, step by step, we want to cover the big categories, starting with brown spirits, white spirits and liqueurs, where we already strong. Then for historie reasons we have a big set-up in sparkling wine with Schlumberger and in still wine with the Georgian wine portfolio." The company opened another front with the acquisition of Austrian sparkling wine and spirits company Schlumberger Group in 2014, which provided production and distribution assets in Germany, Austria and the Netherlands. This was augmented with the acquisition of Germany-based Kober's (2016), Austrian producer Mozart (2016) and Swizerland's Kindschi (2019) – all liqueur producers.
Marussia Beverages has also created a foothold in the Scotch whisky industry by building its own distilleries with the creation of Torabhaig Distillery on the Isle of Skye (2013), Mossburn Distillers & Blenders (2013) and Reivers Distillery on the Scottish borders in Tweedbank (2020). The company had planned to launch its first single malt brand this year but had to push that to spring 2021 because of the pandemic.
Further afield, the company has been engaged in Japan, acquiring Akashi Sake Brewery and Japanese whisky producer Kaikyo Distillery – two of the more interesting subsegments of the global beverage alcohol market.
Last year, Marussia Beverages took steps to augment its Russian operations with the purchase of Itkulsky Distillery. Founded in 1868, Itkulsky is the oldest operating distillery in Siberia and the only one in this market to produce alcohol from pure malt. It has an annual production capacity of 24m litres of vodka – one of which is Mamont. Marussia Beverages intends to double Mamont's share in the Russian market by mid-2023 and to start the production of two new premium vodka brands. In 2019, Mamont's sales reached circa 30,000 standard cases.
Marussia Beverages CEO Etienne  de Salins says: "Russia is where it all started for us with Mamont. Russia is
a huge market and, despite adverse macro trends with declining oil prices and the devaluation of the currency in addition to the tax stamp regulations and, most recently, Covid-19, we see growth. Except vodka, which is down, all the other categories are up and generally rising at a double-digit rate (in 2019). Although vodka is down, the super­premium market, where Mamont plays, is dynamic, rising by 12% last year. Mamont is outpacing the segment, rising by 35%. That's very encouraging for us. It means that we have the right brand proposition and the right route-to-market."
Russia bas been impacted by Covid-19, adds de Salins. "People have traded down a little bit toward more value­for-money brands. Premium brands are still doing quite well in Russia. People in Russia who have money still have money. They can still afford to buy the type of product that we sell. We have the perfect offering today. People are looking for quality, and even Russians are now drinking Jess and better. You will see more of that, especially the young generation. They are moving away a little bit from cheap vodka towards the more premium one, which is good for us, and towards wine. And our whiskies are doing really well in Russia."
Lippert explains that growing price consciousness has also been a feature in its other big market cluster – Germany, Austria and Switzerland. "Germany remains one of the most price-competitive environments you can be in," he says. "We are suffering disproportionally in Germany as we are over-indexing in the on-trade and in the premium-plus area, which is now a challenge. This is where we must get the balance right between the short, medium and long term. Short term, we are obviously focusing on cash, although we don't have any financial problems. It is just prudent. We will survive and corne out of this crisis stronger than before. We see that people continue and will continue to buy in the off-trade, and they are trading down. Germans are price conscious at the best of times. The question is when will Germans resume normal purchasing?"
In Austria, the company has benefited from the government's decision to abolish the €0.90 excise duty on sparkling wine, effective 1 July.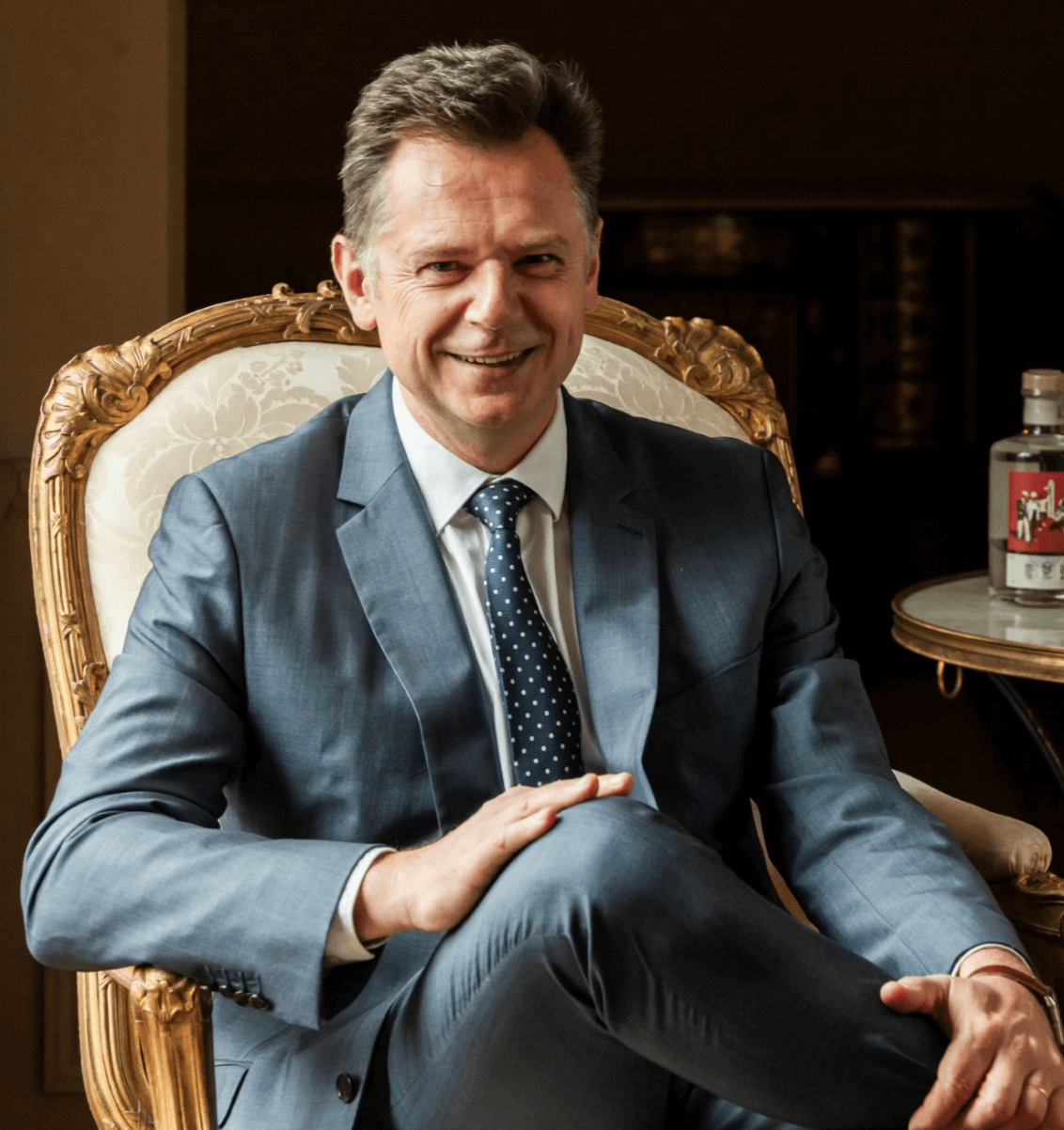 Brand/market must-wins
Marussia Beverages now has many potential brand/market combination levers to pull. The question is what does the company see as the must-win brand/market combinations? "The first thing we want to drive is whisky," confirms de Salins. "It is obviously a vast category and we have a nice set-up with our Scottish whiskies, but also a Japanese whisky to compliment it. The second must-win is vodka with the acquisition of Itkulsky Distillery. We not only produce Mamont ourselves now, but we have also acquired a whole vodka portfolio. A full review of our vodka strategy will take place, not only in Russia but internationally as well. Sparkling wine is another key must-win market where we became a major player with Schlumberger. Sparkling wine is a vibrant area and we are well positioned. The other key for us is liqueurs, where we have a large portfolio of premium brands led by Mozart."
De Salins concedes that the company continues to be underrepresented in certain international categories such as rum, tequila, mezcal and Champagne. It plans to eventually target those categories in future through a mix of acquisitions and setting up its own production facilities and creating brands. "We have grown tremendously over the last eight years through acquisitions," adds de Salins. "For the next few years, the emphasis will be on integrating those acquisitions. There are so many opportunities we can capture using various brand and market combinations. Using the existing portfolio is really the priority as far as we are concerned. We are opportunistic, so we will continue to look at entering those categories where we have an interest." Gin was another void, but Marussia Beverages recently addressed that with the introduction of Japanese gin 135° East Hyogo. The gin is produced at its Kaiky6 Distillery and is named for the Akashi Meridian, which runs past the distillery in Akashi city at 135 degrees east longitude.
De Salins says: "Gin is overcrowded; there are thousands of gins, so providing a point of differentiation is difficult. Japanese gin is an emerging subsegment, but there are fewer of them, so it is easier to stand out. We were also able to draw upon the expertise of our Japanese distillers to produce something authentic and of high quality."
Marussia is also able to leverage its distribution companies by taking on agency brands. De Salins says: "We are always interested in taking on agency brands if it makes sense. A lot of companies are calling us up in markets like Austria and asking us to distribute their products. That's fine, but then we are looking at a minimum volume and a minimum margin and we are always looking for products that are complementary to our portfolio, because we didn't set up our own organisation to sell more sparkling wine in order to have somebody else tomorrow that could take that focus away. In Austria, for instance, we have long-term partnerships with Rémy Cointreau and William Grant & Sons. We are benefiting from the inclusion of these products in our network."
De Salins explains that with expansion the company is approaching an inflection point in its development. "There is an internai discussion about getting big versus staying small and agile. How do we take this business to the next level? Where do we want to stay bands-on with a centralised approach, and where do we want to evolve toward a more decentralised organisation? We are now considering how best to structure the company to manage future growth."