An interview with Kimio Yonezawa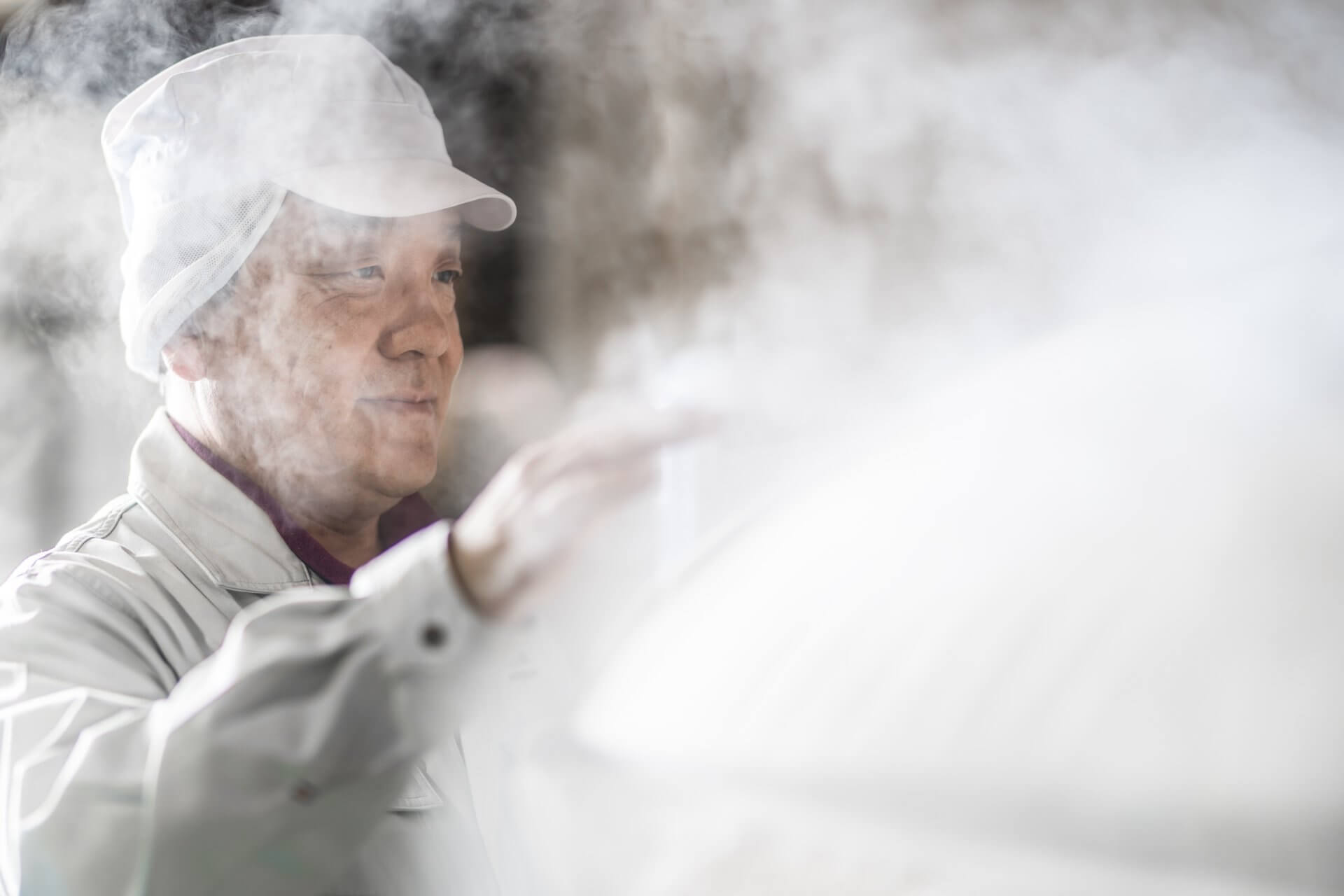 Know more about our Toji (Sake Master) Kimio Yonezawa in this great interview from Chilled Magazine : shorturl.at/bhO46
Nestled on a bustling inlet of the Osaka Bay in Hyogo Prefecture in Southwest Japan, Kimio Yonezawa, President and Toji of the Akashi-Tai Brewery is hard at work on his exceptional Sake.
Founded in 1856, the Akashi-Tai brewery has an incredible history. At the beginning, the family business made soy sauce, a process that requires some similar steps to sake brewing. Since then, the business has expanded exponentially with Kimio Yonezawa leading the business for the last 30 years as Toji (or sake brewing master). Not only has the company kept up their tradition of brewing high quality, delicious sake, they've expanded into distilling Whiskey and Gin. We had the chance to catch up with the Toji to learn more about Akashi-Tai.
The Akashi-Tai Brewery has a long history. Could you share a bit about how the company and sake have grown over the years?
Akashi Sake Brewery originally started by making soy sauce. Then my great-grandfather started a business with a distillery, my family started making Sake 60 years before I was born. Until 1970, it was an era when any Sake could be sold in the market. That means no matter what kind of Sake it was, it could be purchased and consumed. In recent years, consumption of alcohol in general in Japan has fallen dramatically. Thirty years ago, when I returned to work at Akashi Sake Brewery, most of the sales were focused on cheap Sake and liqueur. Therefore, we gradually started to focus on the number of high-quality and premium range of Sake. I was confident about my Sake and liqueurs quality, however sales continued to decline. I realized that my company had no brand image at that time. I was confident about the Sake itself, so I decided, in 2005, to have people from overseas come try and evaluate my Sake. From then I focused on Sake export sales, especially in the UK market. Wonderful encounters and a sales increase in London comforted me in my choice. The first export sale was 90 bottles; currently, we export about 15,000 bottles three or four times a year. In 2017, we obtained a whiskey and spirits manufacturing license and started exporting to the United States in 2019.
We read that your family has been brewing since 1856; obviously, there have been many changes to how you've produced your Sake since then; what traditions have remained? What changes to the process do you think would surprise your ancestors the most?
Even now, our Sake brewing processes are done manually. We analyze the data with precise numbers, however at the end we make judgments with our five senses. I believe we must keep these traditions.
There are probably two things that would surprise my ancestors.
One is that the development of the refrigeration system has made it possible to make Sake all year round.
The second is the Toji's way of working. I am now a full-time Toji. However, twenty years ago, the Toji only came to brewery for a limited time as a seasonal worker. They worked for six months, from October to March. Now we make Sake year around except during really hot weather when temperature is too high. We are no longer seasonal Toji but year around Sake makers.
Your brewery makes several different styles of Sake, could you run us through what makes each unique?
I consider alcohol to be the ultimate luxury item. Therefore, I think that each Sake needs to have its own character and individuality. We brew different types of Sake with different tastes and aroma profiles because of the usage of different raw materials, different rice polishing ratios, and different yeast. For example, it is "Akashi – Tai Junmai Daiginjo Genshu" that is our signature sake made by Akashi Sake Brewery in line with traditional values. On the other hand, I am always aiming to create new value. If you just keep the tradition, you will be left behind by the times and become outdated. I am delighted to further develop values and be innovative as I always want to offer attractive Sake to consumers of different ages and with different likes. Even aged Sake and Sparkling Sake with sensational touch. I always dream of people all over the world smiling and enjoying my Sake. And then as the result I think it will look unique and attractive.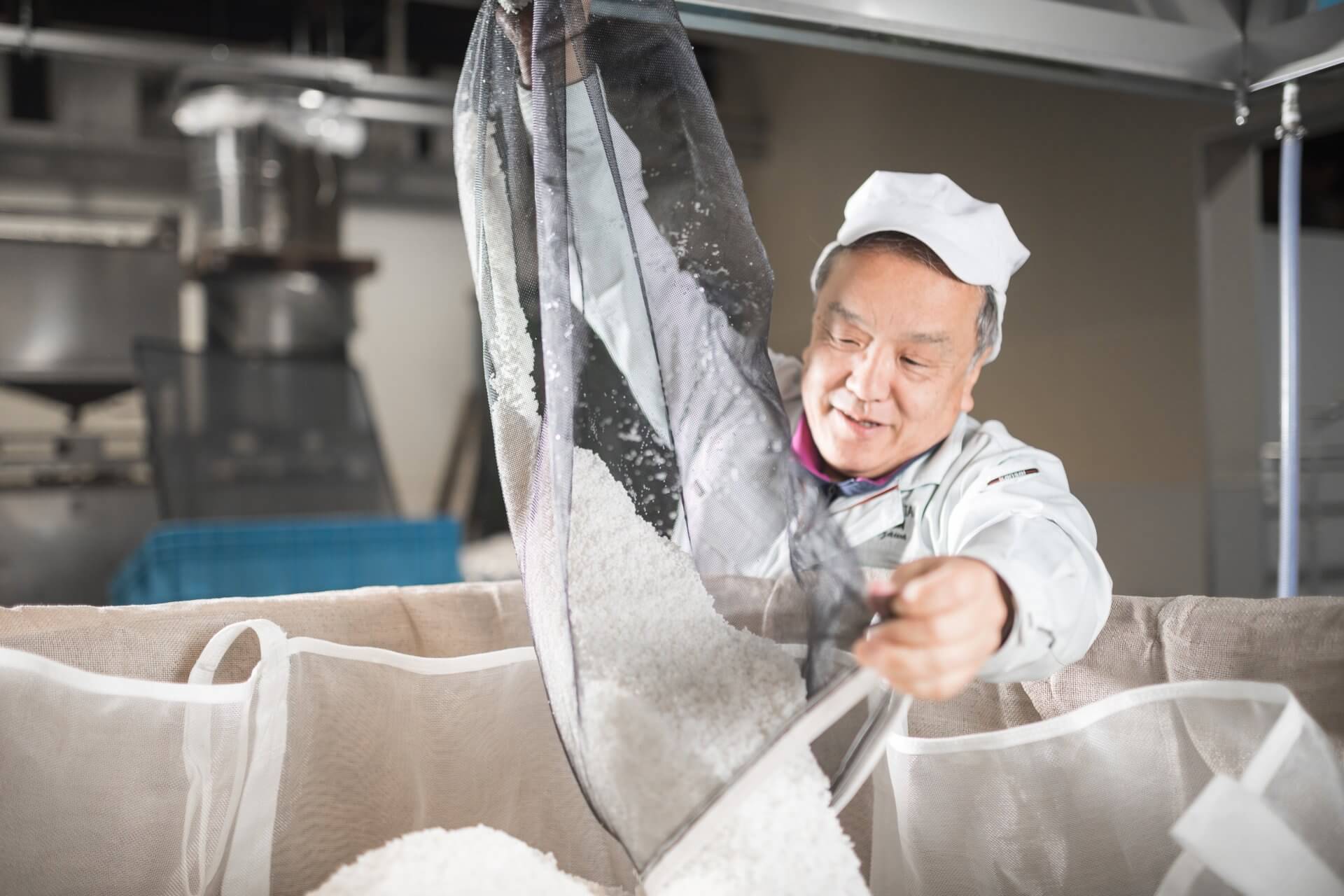 What tips would you give bartenders about serving your sake line?
I am happy to talk about it! I have produced lots of suitable Sakes and liqueurs which can be good for cocktail making. Because our Sake and liqueurs are very aromatic, full-bodied, and with depth, thus when you make cocktails, it does not get lost in the mix with other spirits and other ingredients. When you compare simple market Sake to our Sake, you can feel that ours truly has a Japanese touch and character. Please give it a try! Our Sakes are really versatile especially, Shiraume Ginjo Umeshu and Tokubetsu Honjozo Genshu, they can be enjoyed with many different cocktails. Why not to replace Gin and Vodka with our Sake. And replace bourbon Whiskeys with Hatozaki Whiskies!
We love how well your sake pairs with food; what are some of your favorite pairings?
Akashi city is a fisherman's small town surrounded by sea and always filled with fresh fish. Our Sake does not only go well with fish dishes, it goes really well with meat or international dishes.
Akashi-Tai Junmai Daiginjo Genshu goes well with fresh salad, raw fish dishes, sushi and grilled fish. Akashi-Tai Daiginjo Genshu pairs very well with cold cut plates, sashimi and oyster.
Akashi-Tai Honjozo and Akashi-Tai Junmai goes so well with simple grilled dishes or smoked meat and cheese dishes. Akashi-Tai Honjozo Genshu fits well with Tempura and Grilled meat especially BBQ dishes and burgers!
You started distilling whiskey recently too, with the Hatozaki line, have you always been interested in that process? What drew you to expand into spirits?
My company has been distilling using the Super Arospas method. Since I was a child, I was familiar with distilling liqueur and Shochu. And I tried Whiskey when I was 20 years old and started to discover the wonder of Whiskey. I explored with Whiskey so much at that time, but when I got busier with sake making and whiskey's attention was less at that time. Since 2005 I have been traveling more frequently to UK to sell Sake and liqueur and I visited many bars in London. I felt close to whiskey again and wanted to explore again and dreamed about making whiskey if I had the chance. Opportunity came when I joined Marussia group. I had the opportunity to build the new distillery at the site of Akashi Sake Brewery, named Kaikyo Distillery. My dream of making whiskey in Japan came true. I want to make full usage of the distillation and brewing technology and knowledge that I have gained from my experience. Our group in Scotland had excellent and experienced expertise. Their inspiration and exchange of ideas and techniques were very encouraging and helped me moving forward. Nothing is more fun than developing a whole new expertise.
Are there any similarities in the way that you approach the brewing of Sake and Whiskey?
The Liqueur categories are distinctly different for brewed and distilled liqueurs. However, both have a fermentation process and similarities can be found here. Sake is fermented at low temperature (around 53.6 °F) for a longer time (30 days longer for our Sake). For whiskey the wort finishes its fermentation process in 72 hours. We will apply the wisdom of Sake fermentation to this wort fermentation. We must pay careful attention to the fermentation. I think that the key facts of the depth of the taste of Japanese whiskey are that the water and climates are expressed here. I believe this is one of the reasons why Japanese whiskey is said to be delicious. On top of that, our experience with Sake making which add more character to our Whiskey.
This Feature is part of our larger Inside the World of Niche Highlight. To learn more about Sake and Akashi-Tai head into our hub.