A Gold Outstanding Award for Mozart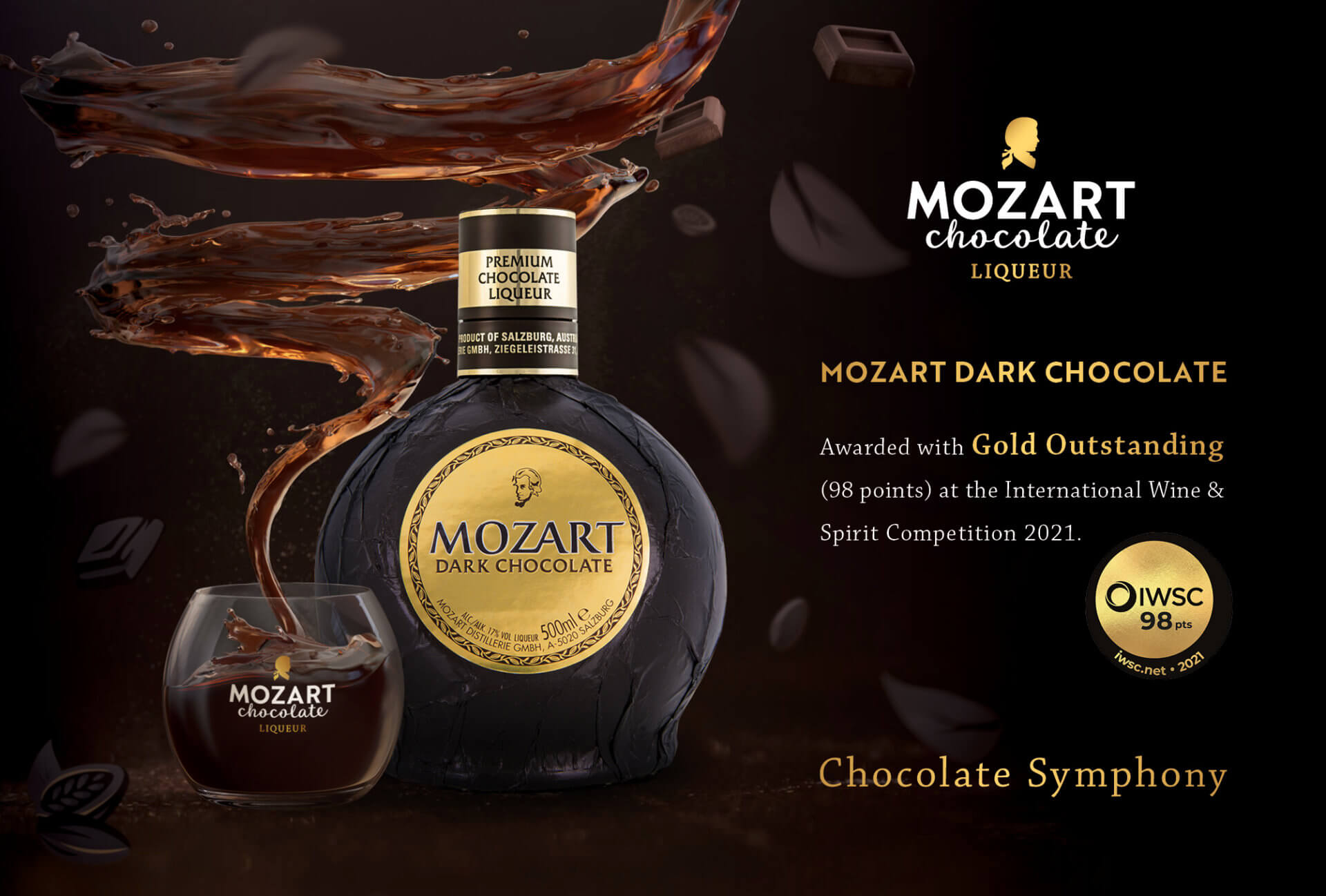 We're so happy to share that our Mozart Dark Chocolate received a Gold Outstanding award at the 2021 International Wine & Spirit Competition.
The original aim of the IWSC was to award excellence in wines and spirits worldwide, and this aim remains the same today, encouraging recognition for quality products.
Entries are received from nearly 90 countries worldwide and each sample is judged according to its class and treated with the same care and consideration in the IWSC's dedicated tasting premises.
More about Mozart: www.mozartchocolateliqueur.com